HERITAGE Restaurant, Hamburg.
Unlock the taste of HERITAGE in Hamburg.
HERITAGE Restaurant & Bar, Hamburg surprises its visitors with a new design and a fresh concept. Enjoy French inspired cuisine with an Asian twist, dry aged steaks out of the Southbend Oven, but also delicious wines and creative drinks at the bar. HERITAGE on the 9th floor of the Le Méridien Hamburg will delight you.
Open daily from 6:00 PM.
A la carte orders will be available to order until 11:00 PM.
HERITAGE Restaurant
Tel.: +49(0) 40 21 00 10 70
Email: info@heritage-restaurant.com
Unlock culinary at Le Méridien Hamburg.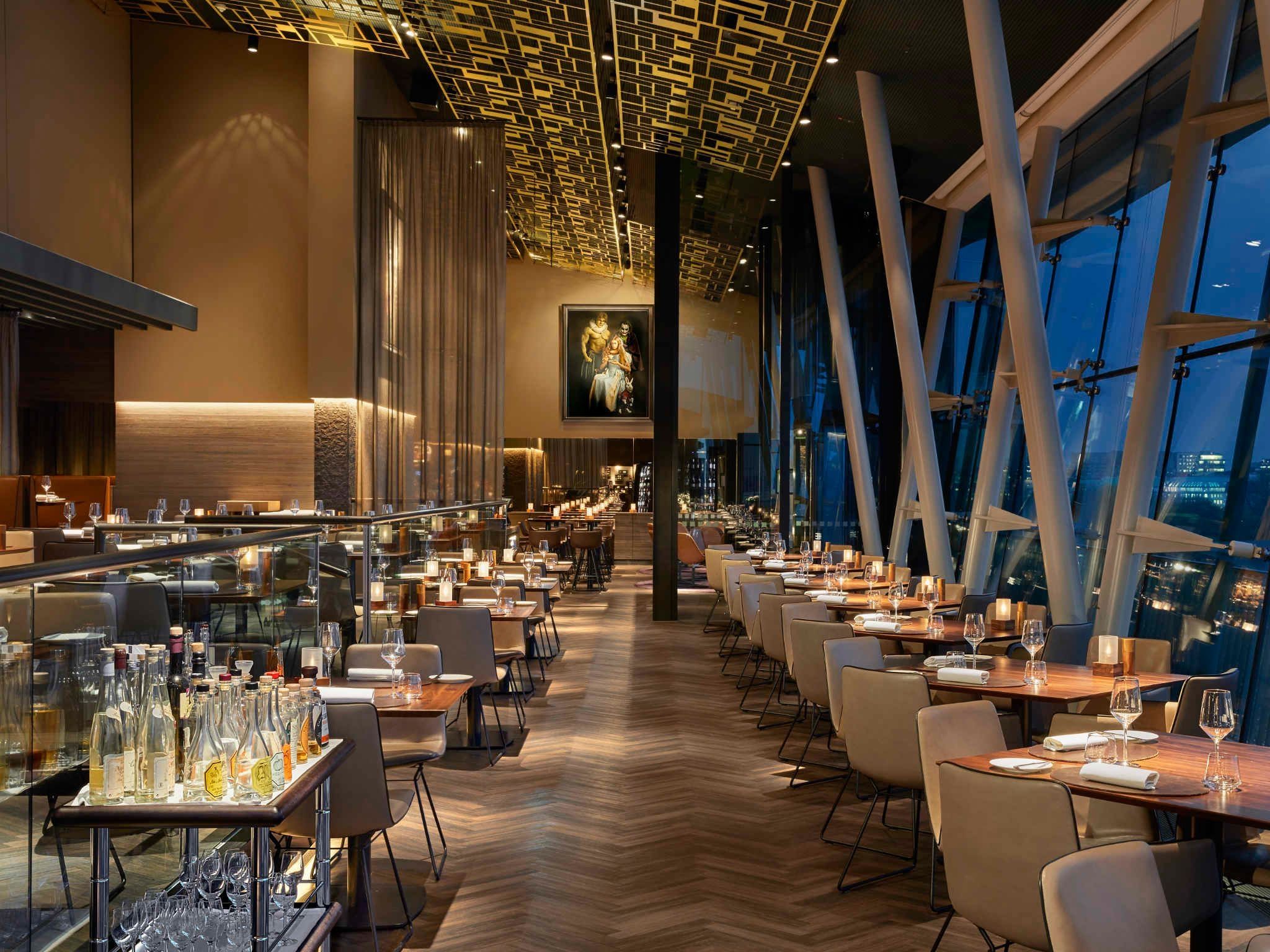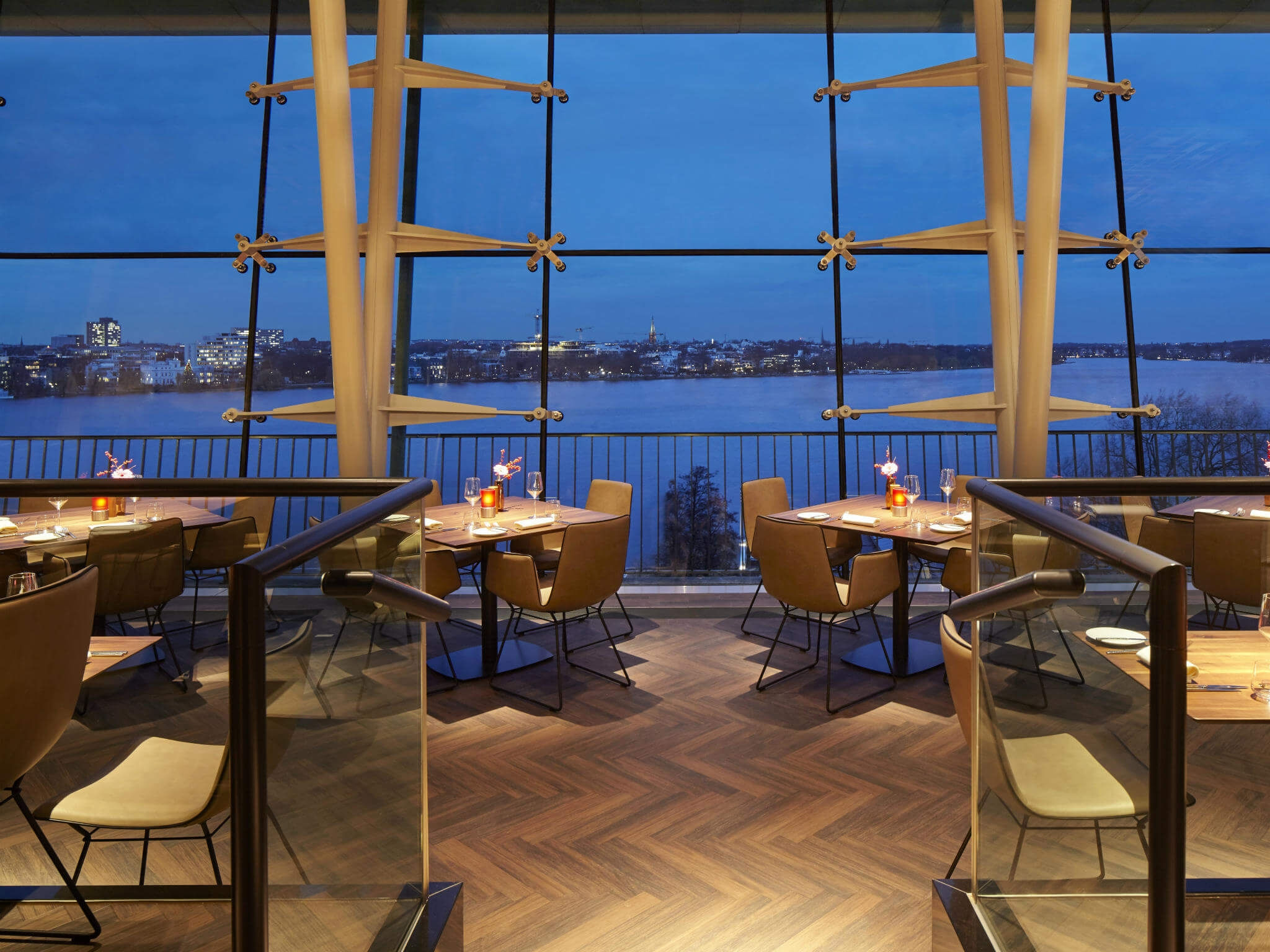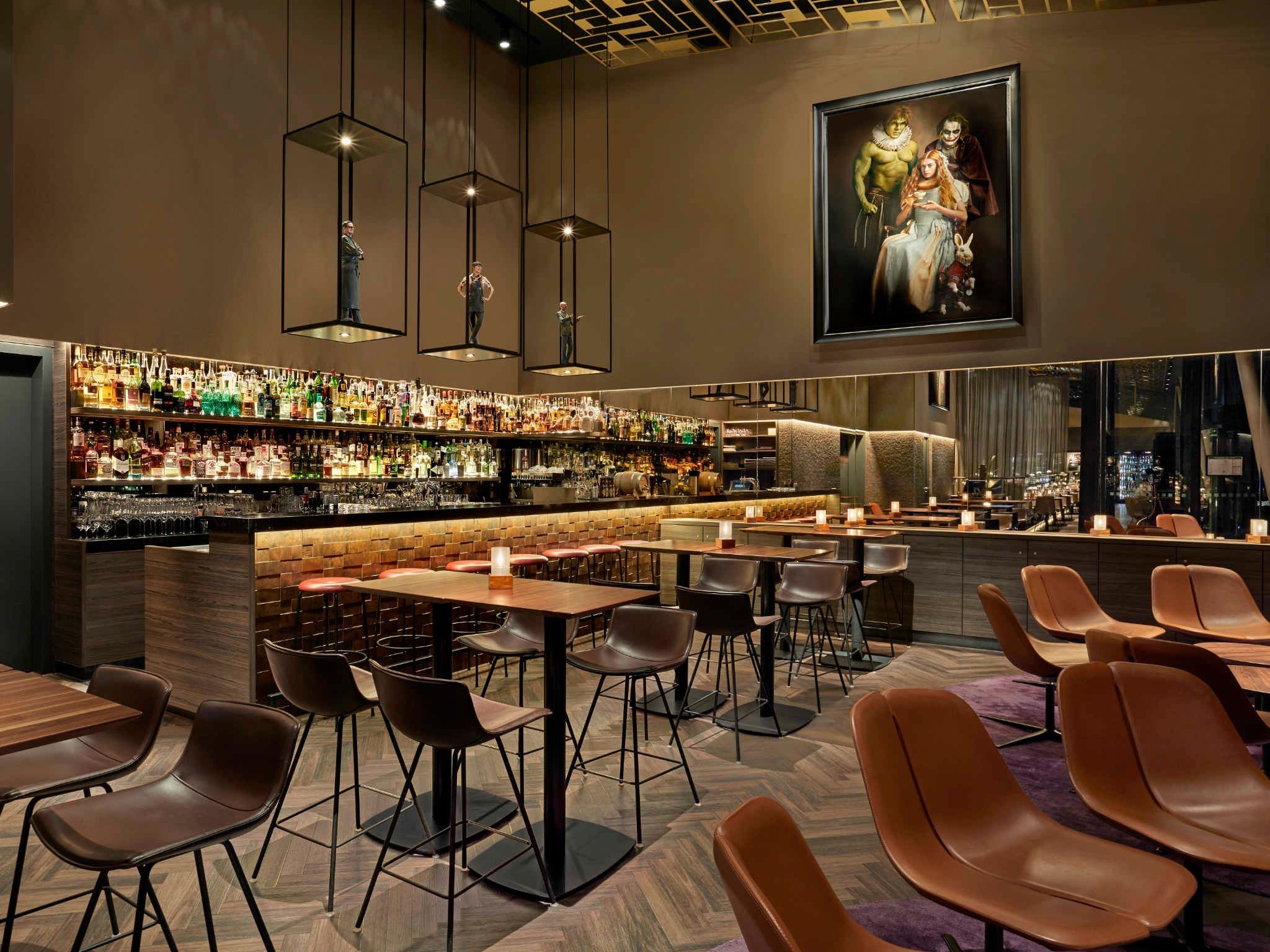 HERITAGE Restaurant & Bar
With a unique view over the Alster Lake and the city center of Hamburg, the Heritage restaurant offers an outstanding, contemporary cuisine in a modern ambience. Cheese lovers have the choice between 21 delicious sorts of the famous Maître Affineur Waltmann. Along with it, the HERITAGE offers a variety of international wines from large, classic vineyards but also young, innovative vintners.
The glassed wine-tasting-room is the perfect location for wine lovers, wine events and small groups. For special occasions like private dining, cooking classes and events, the restaurants Chef´s Table is a real highlight. The HERITAGE bar offers a wide range of creative self-made cocktails and dishes for reveller until 1 o´clock. SPG® Members receive 10% discount in the restaurant.
Breakfast
6:30 AM - 10:30 AM (11:00 AM on Sat+Sun)
Dinner
6:00 PM - 11:00 PM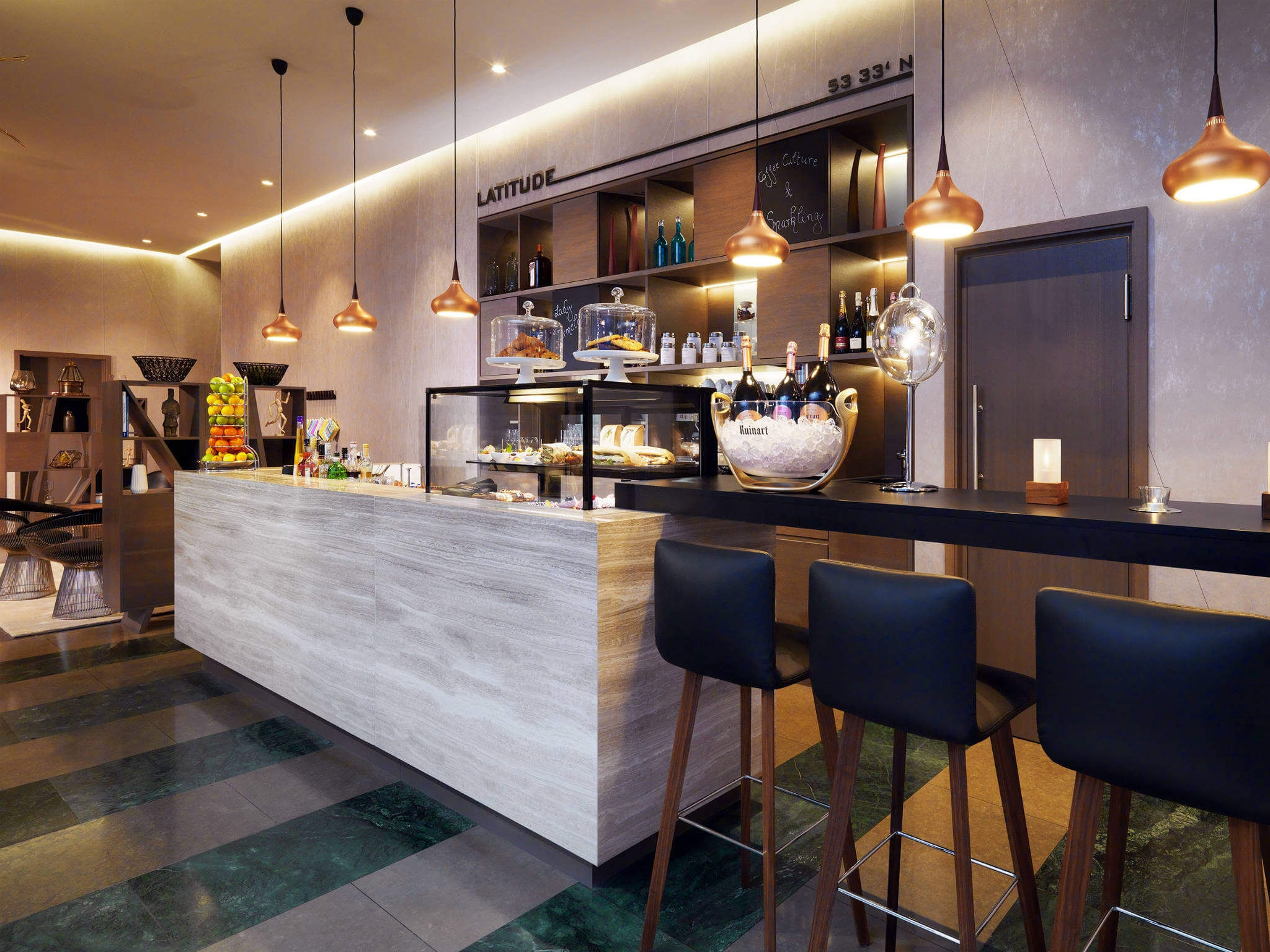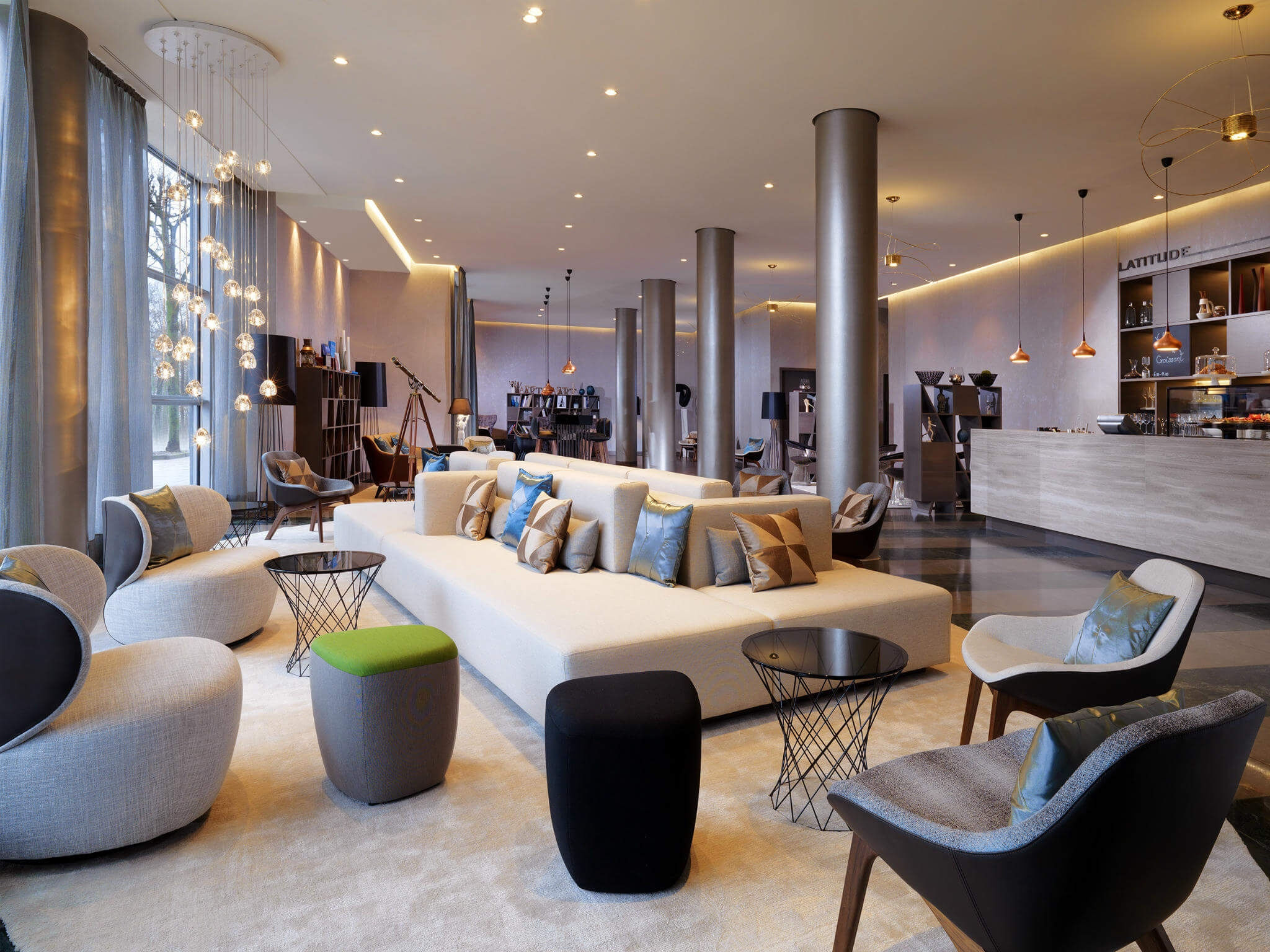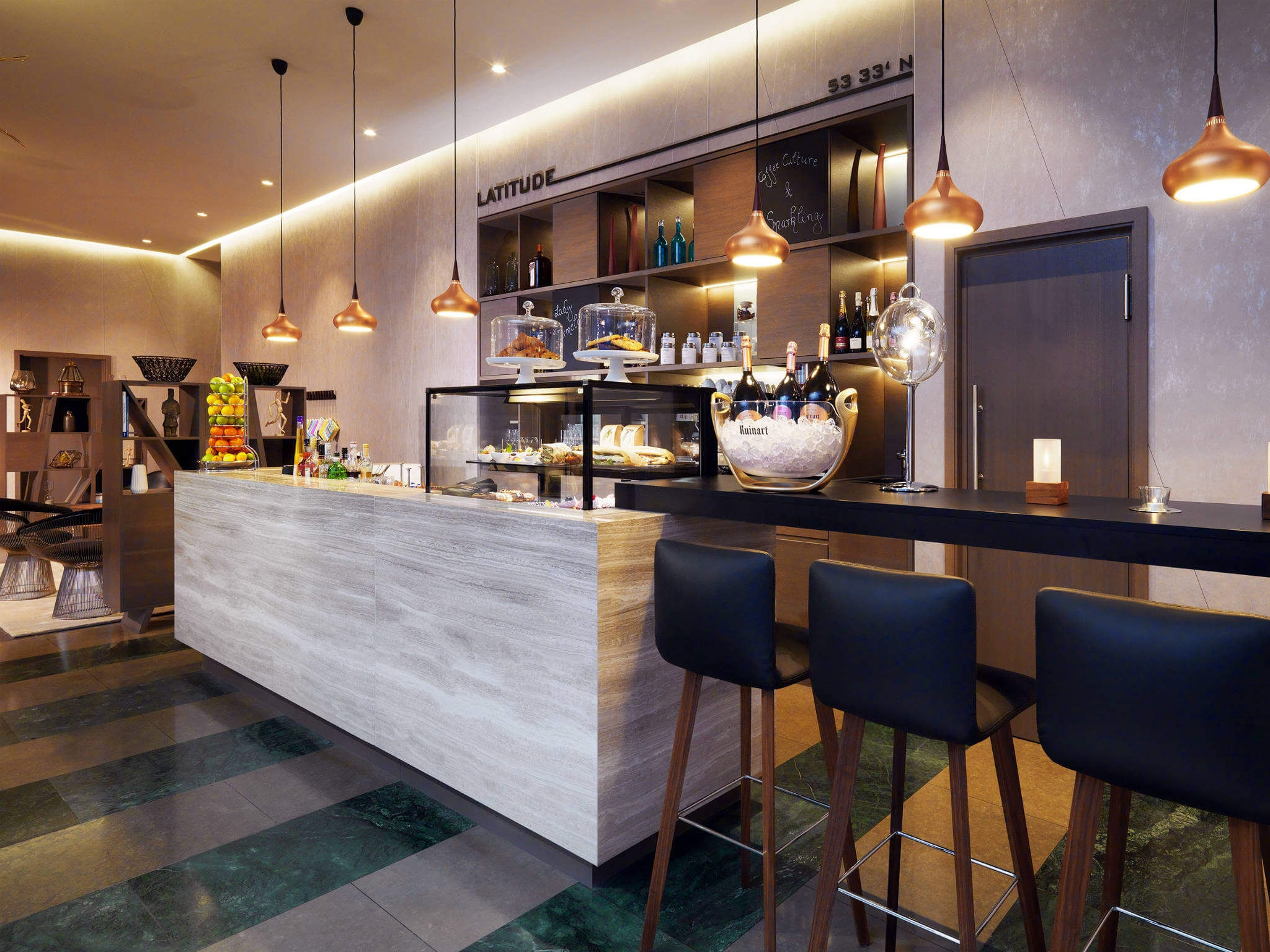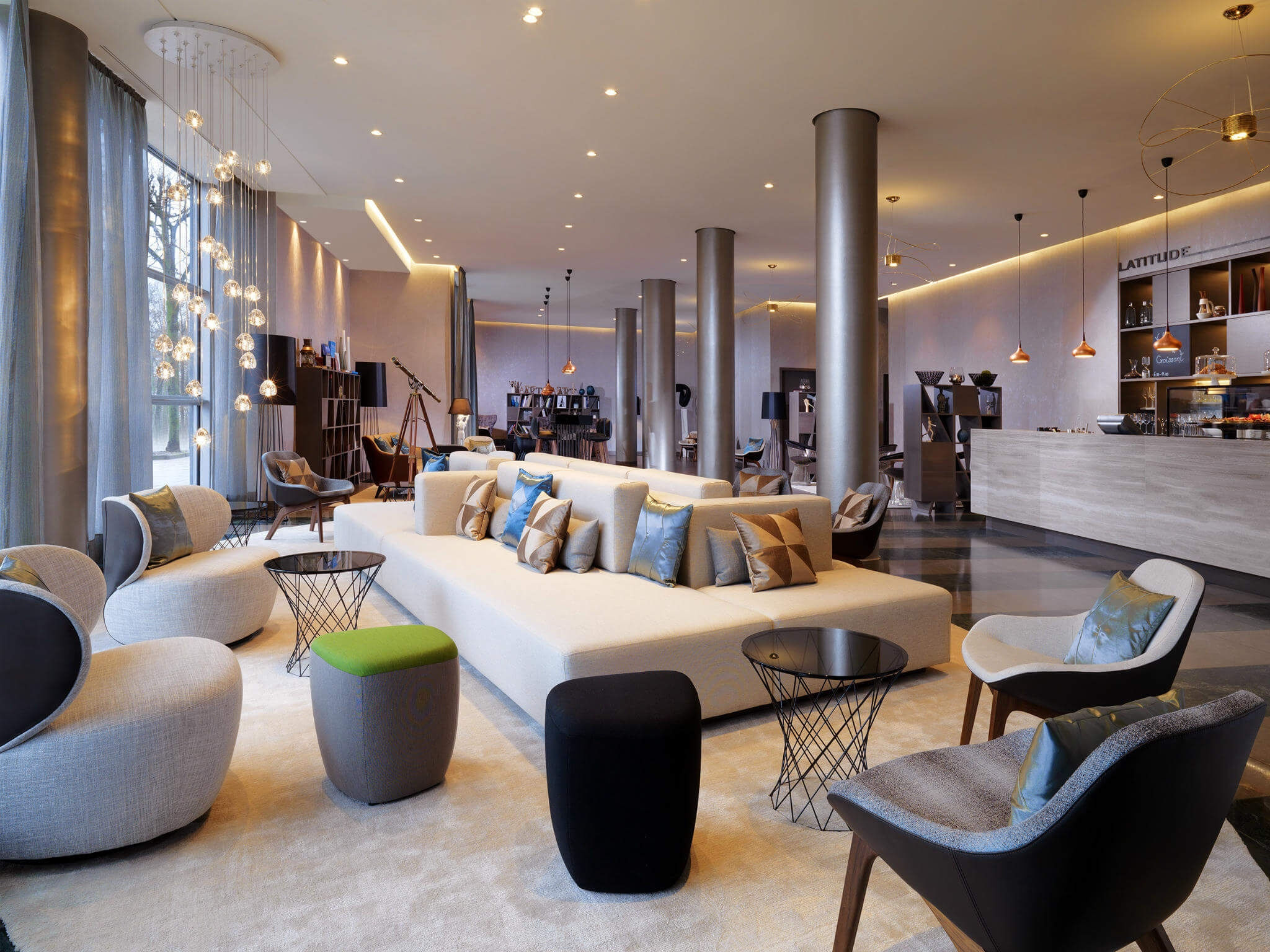 LATITUDE BAR
With its innovative mix of different seating areas, a library, contemporary artworks and the Latitude bar, the Le Méridien Hub converts the traditional hotel lobby into a dynamic, cozy gathering point, inviting guests to relax and interact.
During the day, local culinary offerings and the smell of signature coffees, crafted in the essential espresso machine, create an atmosphere as in a coffeehouse. Herein, guests can have a quick breakfast (also to take away), choose between different snacks and cakes or even enjoy a classic Afternoon Tea with scones and sandwiches.
Opening hours
Daily, 9:30 AM - 5:00 PM



Already reserved breakfast?
Breakfast is the most important meal of the day!
Start your day in a relaxed atmosphere with Le Méridien signature breakfast. Book now and save your breakfast offer! This offer is only valid for overnight guests, when the booking was made directly with one of our websites, like lemeridien.com, starwoodhotels.com or spg.com.