What, when, how & where at Le Méridien Hotel Hamburg - St. Georg
Find answers to your frequently asked questions and im´portant information about your hotel in Hamburg.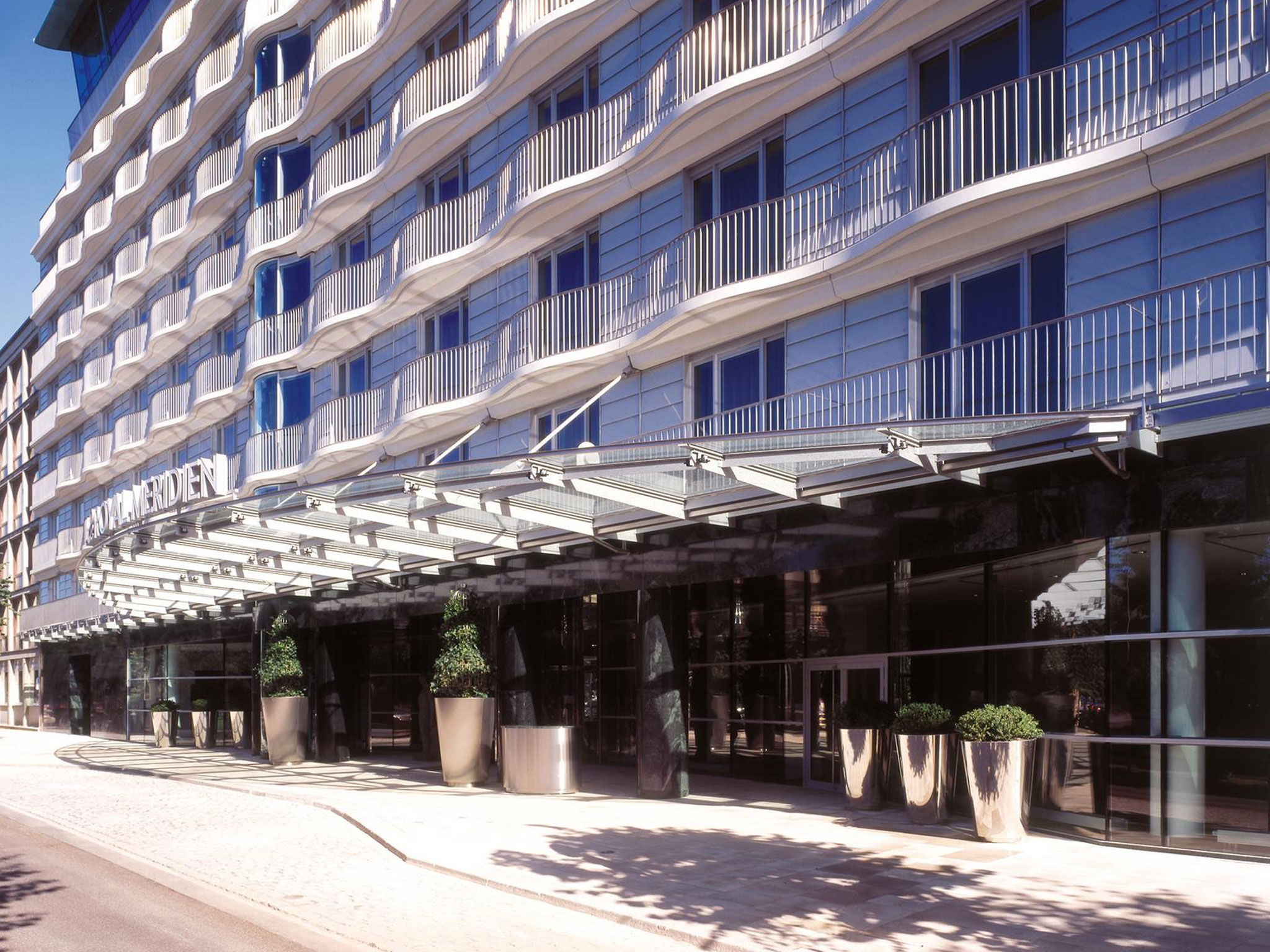 Please find our answers on frequently asked questions here. Please feel free to contact us for further questions via e-mail to info@lemeridienhamburg.com or by calling +49 (040) 2100 0. Certainly we are also delighted to be at your service personally.

We are looking forward to welcoming You in Hamburg!
1. Where is the hotel in St. Georg in Hamburg?
Le Méridien Hamburg is located directly at the Alster lake, overlooking it from the rooms and HERITAGE HAMBURG restaurant on the roof. From Hamburg central station, you can reach the hotel on foot - leave the station on the East, direction Kirchenallee and walk through Shopping street Lange Reihe. Turn left into Gurlittstrasse and find Le Méridien Hamburg on its left end at the Alster promenade.
2. How close is the hotel from Hamburg Airport?
The distance from Le Méridien Hamburg to the airport is about 10km. On arrival, take the S11 in the direction of the city centre. After approximately 30 minutes alight at the main station "Hamburg Hauptbahnhof". From the main station, take the exit "Wandelhalle / Kirchenallee" and turn left into the street "Kirchenallee". At the traffic light junction Ernst-Merck-Straße / Lange Reihe, follow the main road to the right into the street "Lange Reihe". After 250 meters turn left into "Gurlittstraße". At the end of the street turn left - Le Méridien Hotel, Hamburg is on the left after a few meters.
3. How far is Le Méridien Hamburg from the fair grounds ("Messe Hamburg")?
The Hamburg trade fair grounds are located approximately 3km from the hotel and can be reached by urban railway within a few minutes.
Take the U2 in the direction of Niendorf Markt" at the main train station. Alight at "Messehallen" after a 5 minutes' ride.
4. Are the rates and prices at Le Méridien Hamburg including VAT?
Our prices include the legally regulated VAT. Should it come to an official raise of the VAT after guests have booked their stay, prices will increase accordingly as the VAT is applicable to the guests booked stay dates.
5. When can I have breakfast at Le Méridien Hamburg and what does it cost?
For hotel guests only breakfast hours at hotel restaurant HERITAGE HAMBURG usually are from 06:30 to 10:30 on weekdays and from 06:30 to 11:00 on weekends. Every last weekend of the month breakfast on Saturday is from 06:30 to 11:00, and on Sunday from 06:30 to 10:30. Additionally, every last Sunday of the month our Sunday brunch also for external guests takes place from 12:00 to 15:00. The breakfast buffet costs € 32 per person.
6. Where can I park my car at Le Méridien Hamburg?
Le Méridien Hamburg disposes of 79 hotel-own car parks directly at Alster promenade. The parking fee is € 29 per day. Unfortunately we do not accept reservations in advance.
Of course, you can enjoy parking service by our doormen. For this service, we charge an extra amount of € 3.

7. Is it possible for another person to pay my bill at Le Méridien Hamburg?
A non resident wishing to pay for a guest in the hotel by credit card must fax a credit card payment authorization to the hotel with the billing address. Please specify which charges can be charged to the credit card. Due to our privacy policy, we do not accept credit card information via email. For your own safety we recommend not to send us photocopies of credit cards or credit card information by e-mail. We apologize for any inconvenience this may cause. Please fax your credit card information only to our secure fax number: +49 (40) 2100 2029.
Invoices can only be sent to companies within Germany. The company to be invoiced must send a fax on header paper to the hotel with request of invoice. Please specify on the fax which charges should be invoiced back. This must be arranged prior guest's arrival.
8. How much does an extra bed cost at the hotel?
At Le Méridien Hamburg, extra beds are available on request, depending on the room category booked.
The price for an extra bed is € 50 per day.
9. Are there special prices and regulations for children and families at the hotel?
At Le Méridien Hamurg, children up to 12 years stay free of charge in the room of the parents.
At our breakfast buffet, children up to 5 are free of charge as well, children up to 11 pay the half price.
10. How much does internet usage cost at the hotel`?
Guests of Le Méridien Hamburg can use complimentary Wi-Fi when booking directly with us.Complimentary internet access includes highspeed internet with a limited bandwidth of 5Mbits/s.

For a premium highspeed internet access (unlimited bandwidth, 100Mbits/s) the hotel charges following extra costs:
24h Wi-Fi: € 6
1h Wi-Fi: € 3.
11. Are dogs allowed in the hotel and what is the cost of an animal?
Dogs are permitted at Le Méridien Hamburg except in the Restaurant and Bar area. The cost is € 25 per dog and day.
12. What are the check-in and check-out times?
Check-In at Le Méridien Hamburg is possible from 15:00, Check-out until 12:00.
Early arrival and late departure are available upon request and availability for an additional charge. Of course, it is possible to deposit your luggage until your final departure.
13. What are the regulations concerning the sale of alcohol?
At the hotel, full alcoholic beverage service will be provided to individuals 18 years or older (with valid identification). Individuals 16 years or older will be allowed to purchase beer or wine drinks only.
14. Who can I contact if I want to work at Le Méridien Hamburg? Or if have questions about an internship or apprenticeship?
You are interested in an internship or apprenticeship at Le Méridien Hamburg or you have a question regarding a job vacancy? Please send your application to:
Le Méridien Hamburg
Frau Annegret Pierron / Human Resources Manager
An der Alster 52-56
20099 Hamburg